Working Capital magazine
Working Capital is the magazine for Edinburgh's Strategic Skills Pipeline and Joined Up for Jobs.
It is published quarterly and gives information about employment and employability activity in Edinburgh, Midlothian and East Lothian, highlighting talking points and important policy issues.
You can download the previous four editions of Working Capital by clicking on the issues attached at the bottom of the page. If you would like to view an older issue not available on this page, please contact Paige Evans, Business and Communications Officer.
Working Capital Magazine - Issue 28 [June 2019]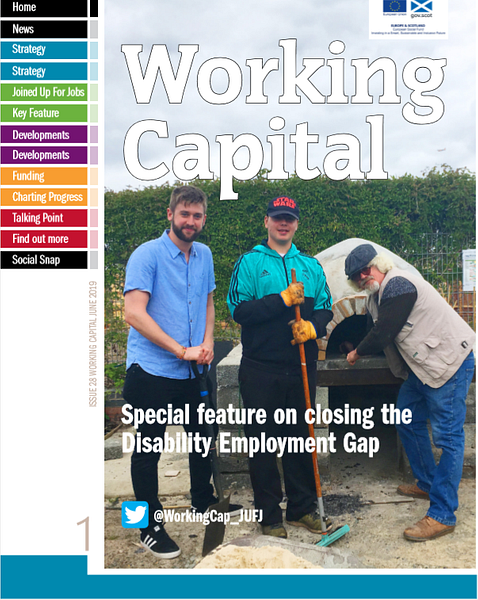 This issue sees the key feature on page 6 focus on the Scottish Government's ambitions to halve the disability employment gap. Issue 28 also includes articles on Duo Day 2019; the new family support project, Maximise!; and the new Next Step Project.
If you would like to be added to the distribution list to receive future copies of Working Capital, please log in to the user portal, click in to 'edit user details' and check the box which says 'I would like to receive Working Capital magazine by email'.
Previous editions: